Classroom Furniture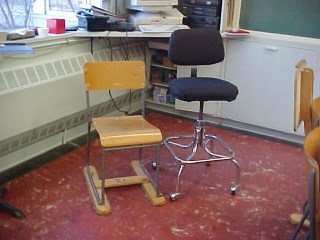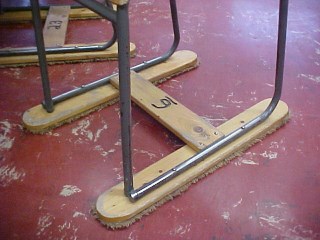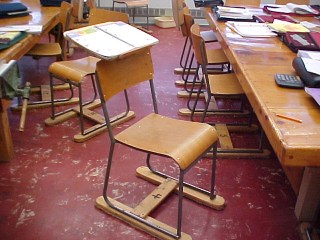 This is an example of two mobile chairs in my classroom, one on wheels, my desk's chair, and one on two ski carpets, my student's silent chair. Carpet is much quieter.

This chair has a desk on the back. It allowed students to take notes, study or work on their assignments.

Note the number six on this chair's cross- piece. Two to three weeks after school began, when I knew who would be my students for the the school year, a class number was assigned to each individual student.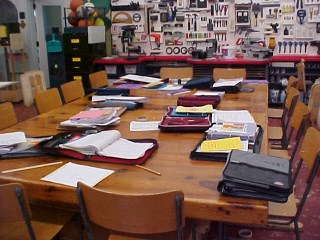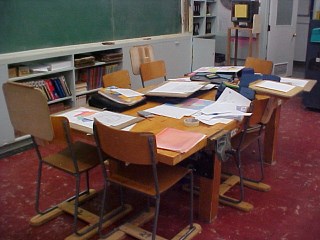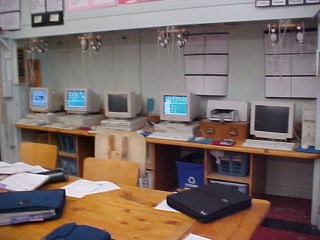 This large table was situated in the center of the classroom. Twelve students could sit comfortably at the table and work. It was also where I gave most of my demonstrations with approximately 12 students sitting and the remainder of the class standing
This was one of two work benches in the class. Six students could sit at the bench. They could also work with tools using the vise as an anchor when necessary. Note the four large, strong legs.

Across the back of my classroom was a bench that held my computers. I had a computer at my desk that controlled these computers. At any time, I could see what my students were working on.