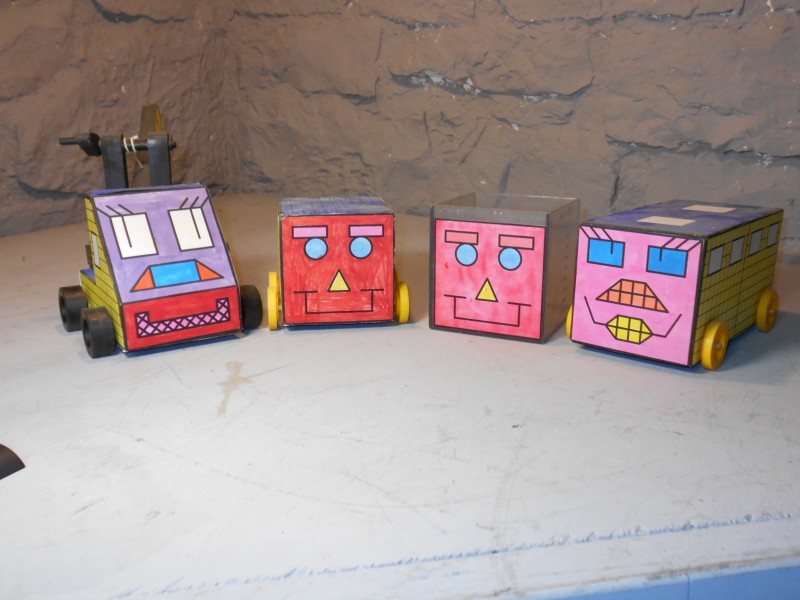 Cubee "D" and Friends
Hello Girls and Boys,
My name is Cubee "D" and these are my friends Cam, Ell and Vit. We are here to help you learn.

I know a lot about how to measure and Iíll teach you how to make important things.

Cam will teach you about science. Cam knows a lot about machines and how they work.

Ell will teach you about measuring fluids. Fluids are things like milk and juice. Ell also knows a lot about science. Ell's favourite teacher is Bill Nye the Science Guy.

Vit knows a lot about geography and electricity. Vit has travelled all around the world in a solar powered bus.

We hope you will join us and have fun learning about all kinds of things.
Friends